I've blogged far too much over the past few days, so after this entry I'm going to take myself off away from the computer for the day and read - you know that lovely feeling when you have a great big pile of books to get through? Perfect for a rainy day outside.
I'm currently wading my way through another Steve McQueen biog, this is the 3rd I've read on him so far. After that it will be a book about football tactics (no, really), then Horace Panter's autobiog. Then, and only if I'm feeling brave, I might try Catch-22 again. I tried reading it when I was 18, and got so bogged down I abandoned it after only about 30 pages. Everyone I've spoken to though says it's well worth sticking with it. We'll see.
Anyway, I have nothing of interest to say today. So here's some pics you may enjoy. Coming tomorrow...a brand new exciting thing!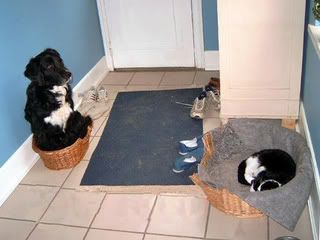 EDIT - Amusingly once again most of them can't fit on this blog here. Click on one of these pics, that will take you to my photo album to see the others.